Om Shanti Retreat Centre (ORC)



An Oasis of Peace
The Om Shanti Retreat Centre (ORC), is a unique learning centre of the Brahma Kumaris, that provides higher education in the art of living as well as training. It was inaugurated by the then Honorable President of India Dr. APJ Abdul Kalam, on 19th April, 2003. The retreat centre is spread in over 28-acre and is situated in peaceful, sylvan surroundings, 60 kilometers from the hustle and bustle of the national capital, New Delhi, in Gurgaon district of Haryana. Equipped with ultra-modern facilities for learning and rejuvenation, the centre has several departments are in place for its smooth functioning. 
The centre aims at developing a holistic personality of individuals by empowering them to inculcate higher order values of life and providing the training in Rajyoga Meditation. This naturally improves the functioning of institutions in which they work. ORC is a recognized Regional Resources Centre of Union HRD Ministry for Education in Human Values.
BRAHMA KUMARIS
Prajapita Brahma Kumaris Ishwariya Vishwa Vidyalaya (Brahma Kumaris) established in 1936 is an international organization with headquarters in Mt. Abu with a worldwide network of over 8500 branches across 138 countries. It is also an NGO of United Nations with consultative status in ECOSOC & UNICEF. The Institution is working at all levels of the society to bring about positive changes in the lives of people by offering educational programs in moral and spiritual values aimed at creating a greater awareness of the worth and dignity of a human being.
ORC INFRASTRUCTURE & FACILITIES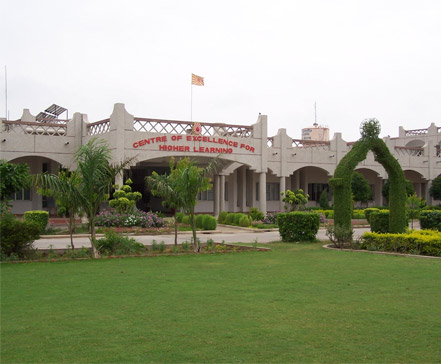 Learning Centre
Learning Centre Block – The 'Centre for Excellence and Higher Learning' also called as the 'Training Centre' comprises of 2 board rooms, 5 training halls of 150 seating capacity & a mini auditorium of 450 seating capacity. The halls are all well equipped with LCD projectors and other facilities for training and development programmes. Auditorium – A state-of-the-art auditorium with seating capacity of 2300 persons and translation facility in 12 languages is the crest jewel of the ORC campus.
Spiritual Art Gallery – A spiritual Art Gallery "From Darkness to Light" has been set up at ORC.The models of various India deities and scenes of the golden age have been skillfully created by artists from Orissa and West Bengal to give a very pleasant experience.
Boarding & Lodging
Dining Block – Vegetarian food prepared by Rajyogis is served at the 10 dining halls that can together cater to 1,500 diners. Meals are provided only to those participating in programmes at ORC.
Residential Buildings –There are around 6 residential buildings on the campus. Clean and comfortable accommodation is available for 1000 guests/trainees which includes twin sharing, triple sharing and dormitories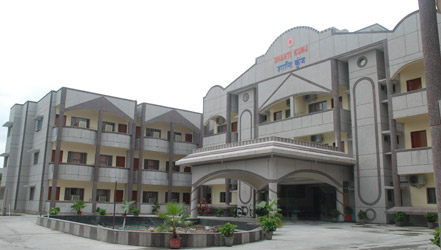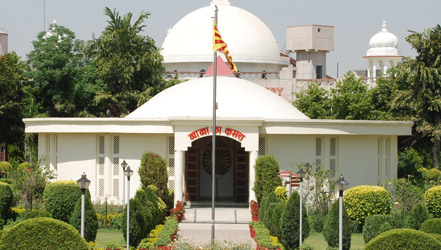 Other Facilities
Gardens & lawns – The ORC campus has a number gardens and lawns, which are used for outdoor activities, exercise and games. The lush green campus is in harmony with nature using natural resources like solar energy for cooking and electricity. A large variety of birds can also be spotted on campus.
Children's Park – Children visiting ORC along with their parents get to spend their time playing in well-equipped and colourful Children's Park.